STAY TUNED, JOIN OUR MAILING!


Click Here to see our older news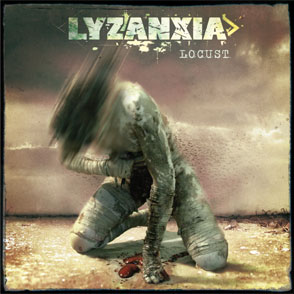 LYZANXIA NEW ALBUM: LOCUST
Hi Guys! Our fourth album -
LOCUST
- has been releases on May 31, 2010.
You may not find it in stores because our distributor has changed. You'll find it in our online shop at a very special price!
Locust
was recorded and produced by
David and Franck Potvin
between the
Déclanché Studio
(Switzerland) and the
Dome Studio
(France). The album was mastered by Swedish master
Björn Engelmann (RAMMSTEIN, MESHUGGAH, BEHEMOTH...)
who has this to say about the album:
'I think it holds a very high standard all the way from the songs through recording and mix. A very good and powerful production'.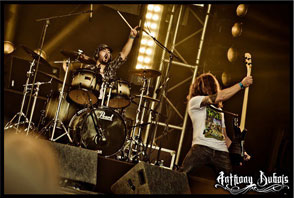 HELLFEST 2011 REPORT
Hi everyone! This time at the Hellfest was hot and loud! Thank you very much to all those of you who woke up to bang your head with us! We had a blast again! We were glad to play the new songs and the older one on the Mainstage 2.
Watch our interview with the crazy guys of
Metal Sickness
Below!
You'll find some cool pictures of
Anthony Dubois
in our Media Section.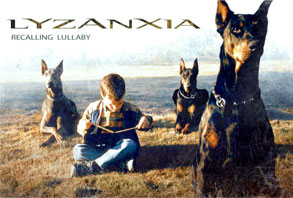 RECALLING LULLABY, EP for free on Soundcloud!
To celebrate
LYZANXIA
's 10-year anniversary, we decided to treat ourselves, our fans and our buddies to something really fun and special...brand new versions our 4 favorite songs from our very first demo
LULLABY
! The 4 songs that we picked for a special 2008 total makeover are
Trepan, My Prisoner, Hurricane, and Slave Cross
. Get it for free on Soundcloud!
Click here for more details...
Video Interview with Metal Sickness At the HellFest 2011!

Watch this video interview with the guys of the French webine Metal Sickness (French language, no subtitles). We're talking about our latest album Locust and our performance at the Hellfest on the Mainstage 2.

An Uncensored video will be available later! Visit Metal Sickness website