STAY TUNED, JOIN OUR MAILING!


Click Here to see our older news

LYZANXIA - LOCUST (2010)
Produced by David & Franck Potvin
XIII BIS Records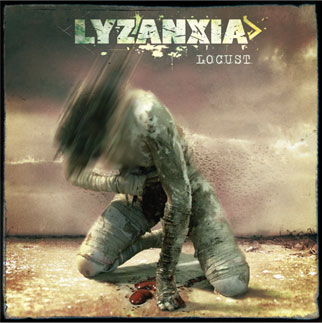 1. Prime Thrill
2. Under Lie
3. Separate World
4. Light Transition
5. Parasitic Growth
6. The Clamp
7. Mind Tracker
8. Hundred-Story Moth
9. Tomorrow Died
10. Subhero Zero
11. Father Râ
Line UP :
Guitar/vocals - David Potvin
Guitar/vocals - Franck Potvin
Bass - Vince Perdicaro
Drums - Clement Decrock
"Locust" was recorded in 2009 between the Déclanché Studio (Switzerland) and in our own studio, the Dome Studio (France). The album was mastered by Swedish master Bjørn Engelmann (RAMMSTEIN, MESHUGGAH, BEHEMOTH...)who has this to say about the album:
'I think it holds a very high standard all the way from the songs through recording and mix. A very good and powerful production'
.